---
FlashBoot: Install full-featured Windows 8.x/10/11 to USB thumbdrive
With FlashBoot, you can install Windows 8.x/10/11 to USB thumbdrive, and walk about with a full-featured installation of Windows 11, 10, 8.1 or 8 in your pocket, ready to go under any circumstance: at home, at friend's home, at work, at public library or internet-cafe. Need your favorite app, document, game, or browser when you're sitting in front of a strange computer? Just break out your USB device formatted using FlashBoot!
1) Run FlashBoot Free or FlashBoot Pro, click Next: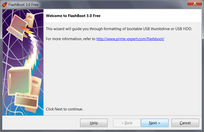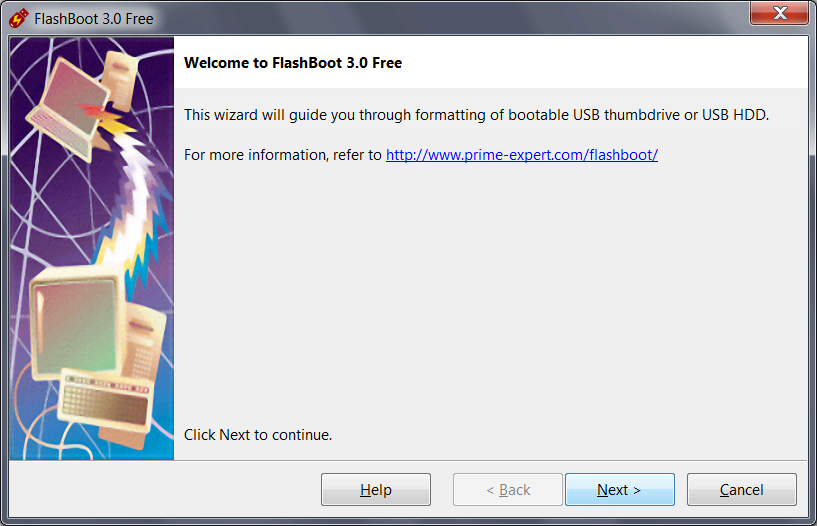 2) Choose "Full OS -> USB" in the the Main Menu: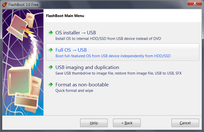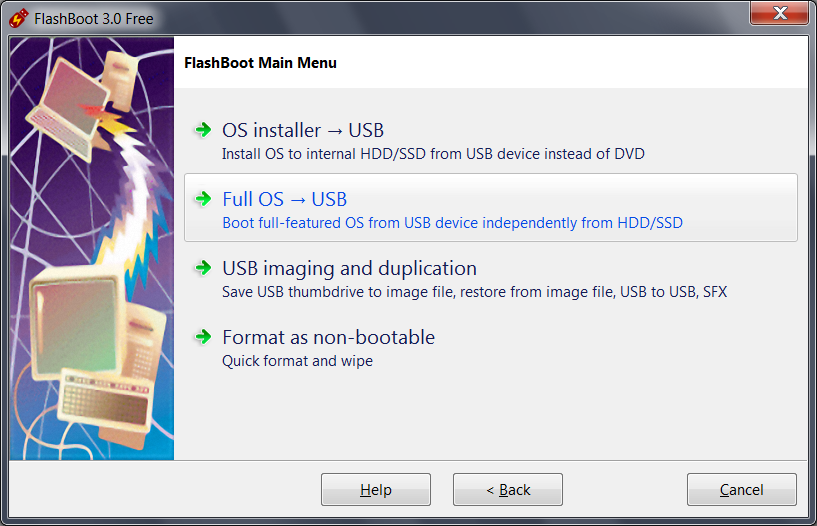 3) Choose "Windows 8.x/10/11 (for UEFI-based computers)" in this menu and click Next: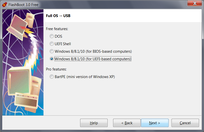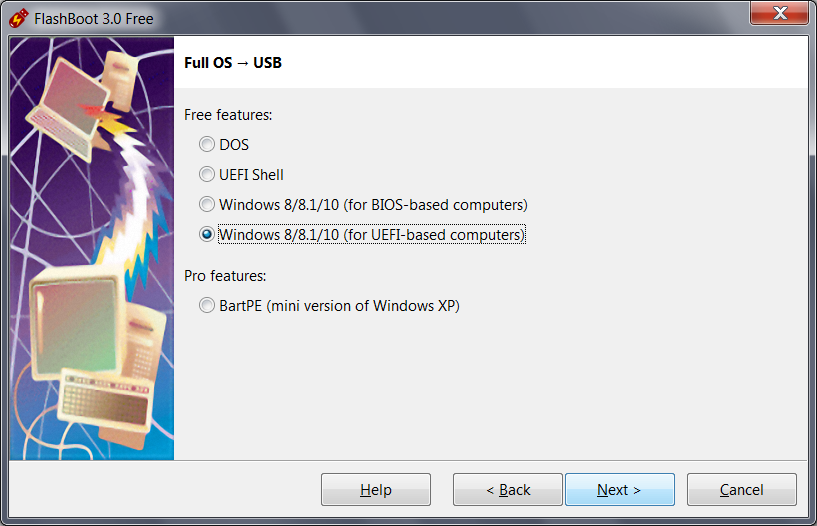 4) Specify ISO image file (or DVD disc, or ESD image file) of Windows setup and click Next: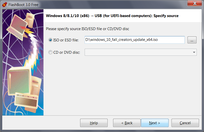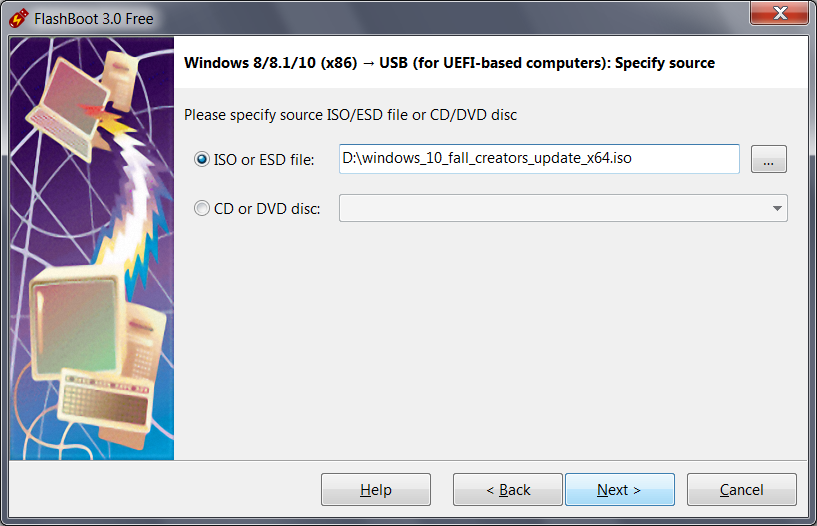 5) In this example, Windows setup image contains multiple versions (editions) of Windows, so we choose one we want to install to USB storage device: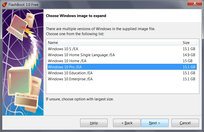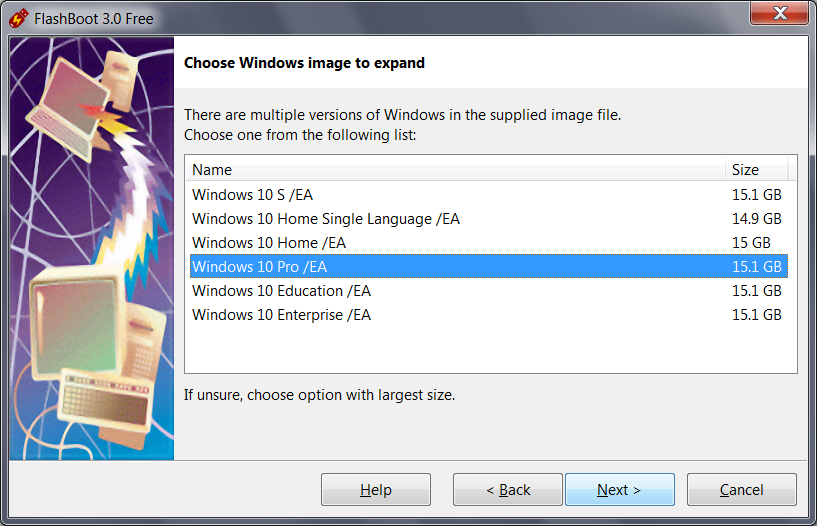 6) Specify target USB storage device and click Next: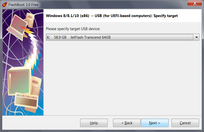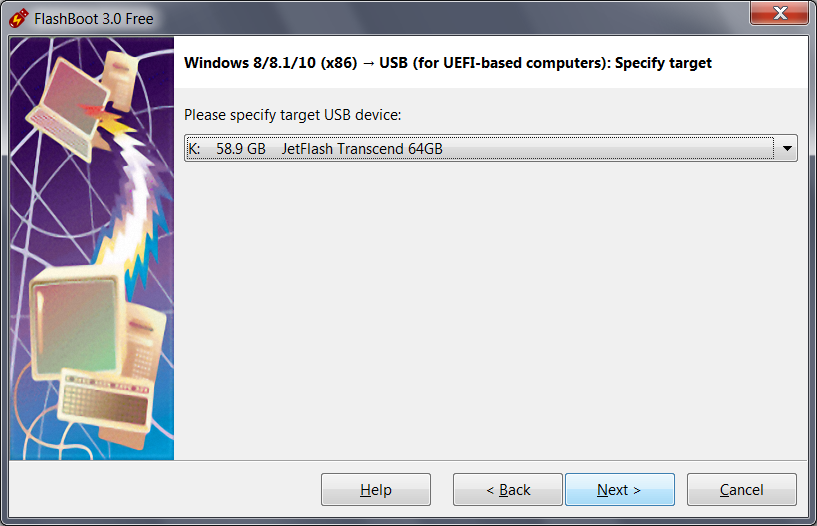 7) If necessary, change volume label, or leave it as is, and click Next: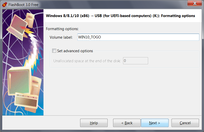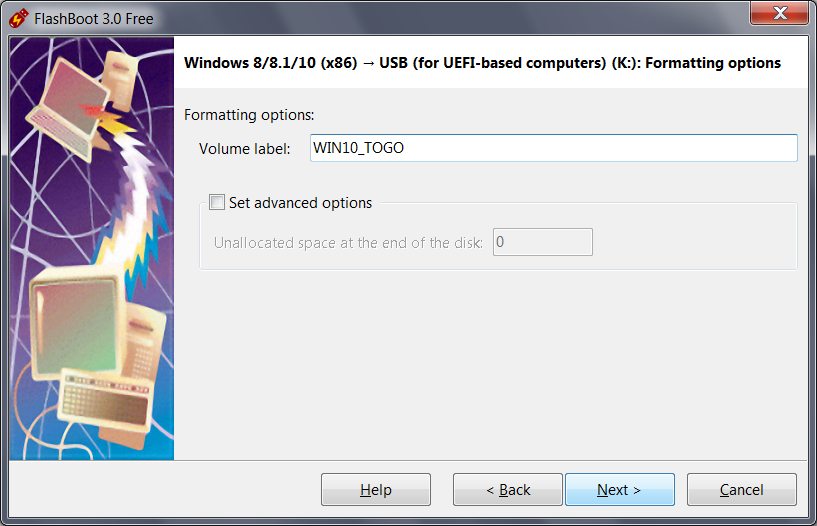 8) Check summary information and click Format Now: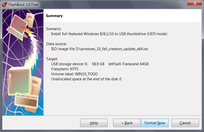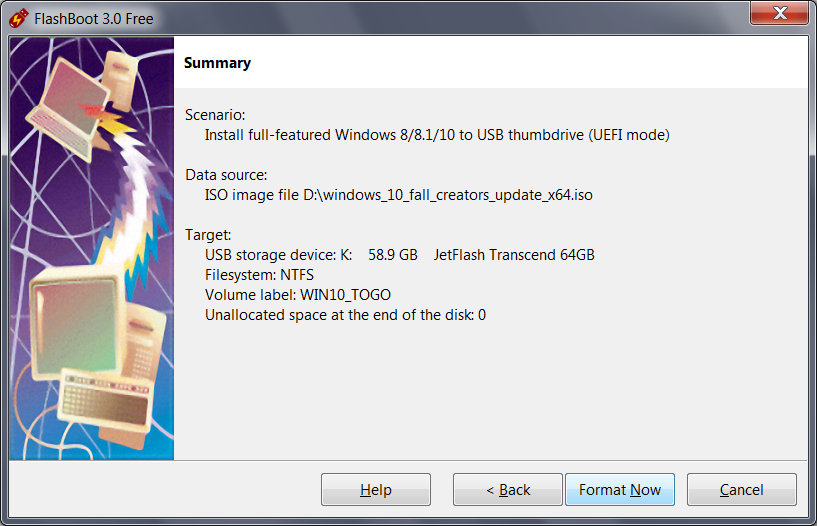 9) Wait for process completion: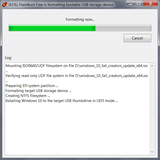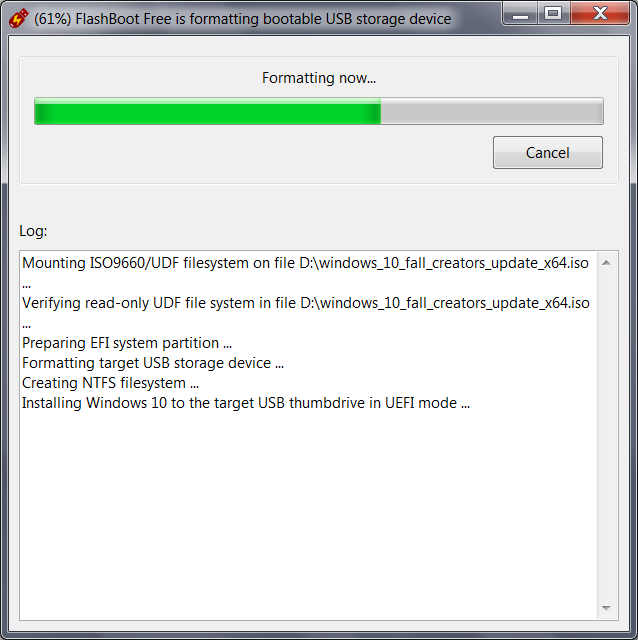 10) Bootable USB storage device is ready to use. Click OK to exit: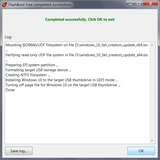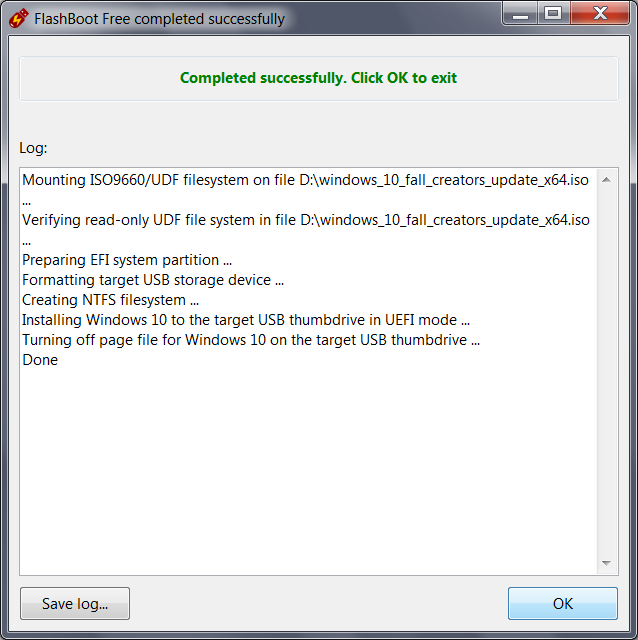 This feature is available in both FlashBoot Free and FlashBoot Pro.
Hardware Requirements
USB 3.0 mass storage device is recommended, USB 2.0 is a minimum requirement (but please do not use old and slow USB devices).
Minimum capacity is 16Gb.