---
Emergency Boot Kit: Reset password of any Windows user
Emergency Boot Kit Password Wizard can reset Windows password, remove forgotten or lost Windows password, unlock Windows user account and restore access to your PC.
Resetting Windows Password With Emergency Boot Kit
1) Boot Emergency Boot Kit, choose "Windows Password Wizard" in main menu.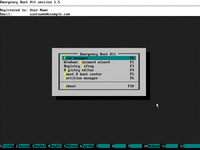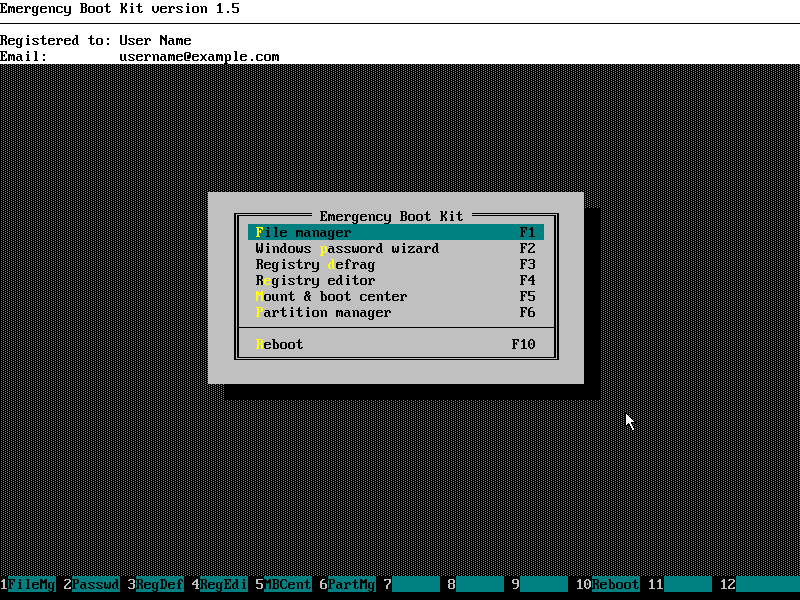 2) Just after starting the wizard you should see message like one shown on the screenshot. It will automatically disappear after a few seconds.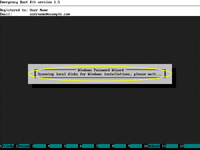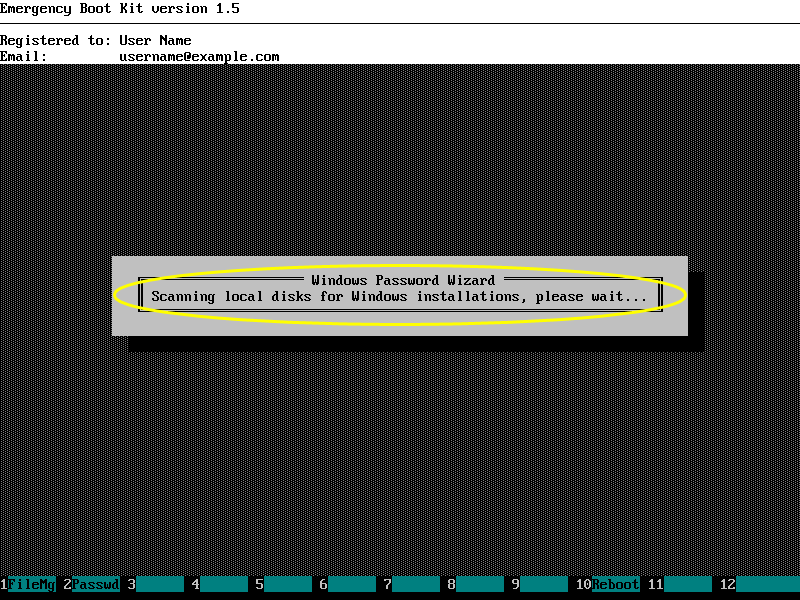 3) If your PC has multiple Windows installations, then after scanning completion you should see a table, containing a list of all Windows installations. Please select Windows installation you are going to change password for, using ↑ (UP) and ↓ (DOWN) keys, and click Next> button. If there is only one Windows installation on your PC, then this wizard page is not displayed (wizard automatically skips it to step 4).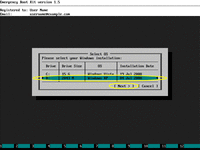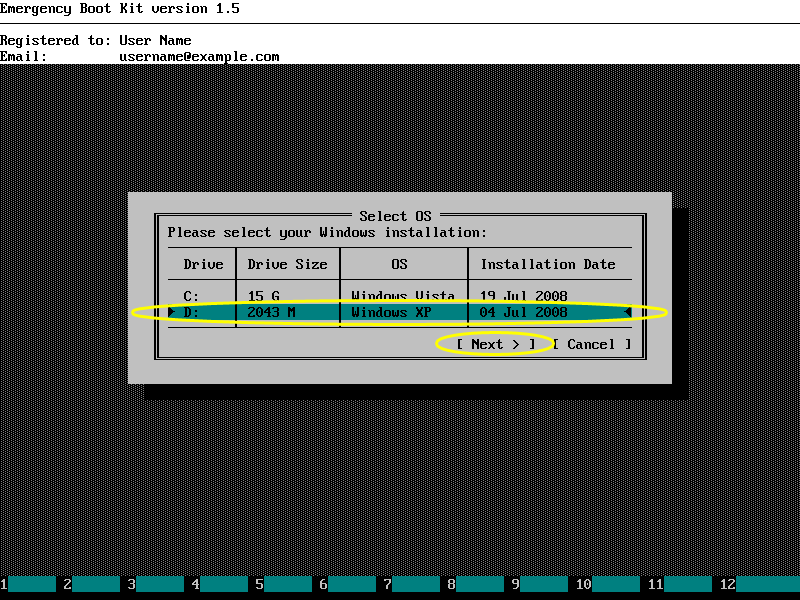 4) This page displays user account list. For each user account Emergency Boot Kit displays its status: locked or unlocked. Select user account to change password for (and also optionally unlock) using ↑ (UP) and ↓ (DOWN) and click Next> button.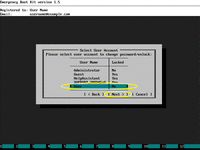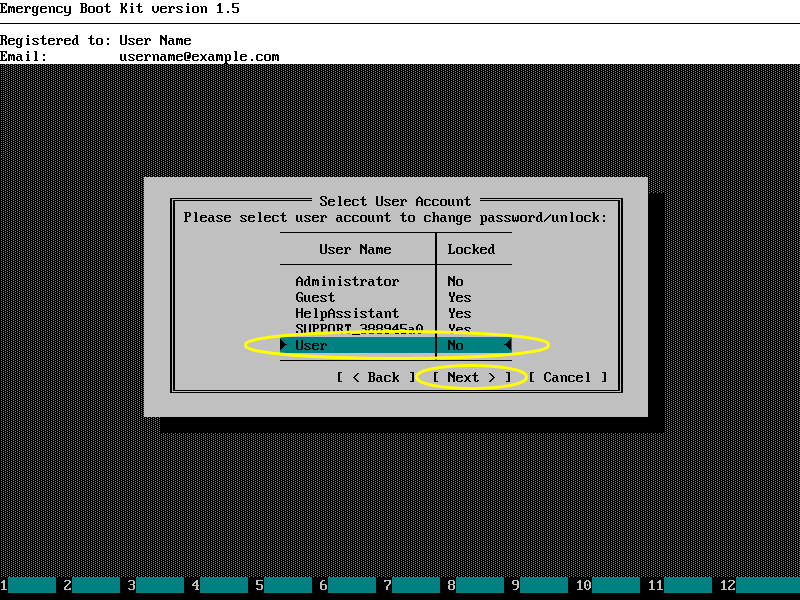 5) This wizard page is to enter new password. You may also check target user name and Windows installation here. You may set blank password as well. If account for target user is locked, this page also displays check box labeled "Also unlock this account", checked by default. If you leave it checked, then account will be unlocked. To leave account as is locked, uncheck the check box by clicking it. Click Next> button to continue.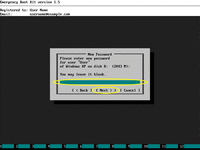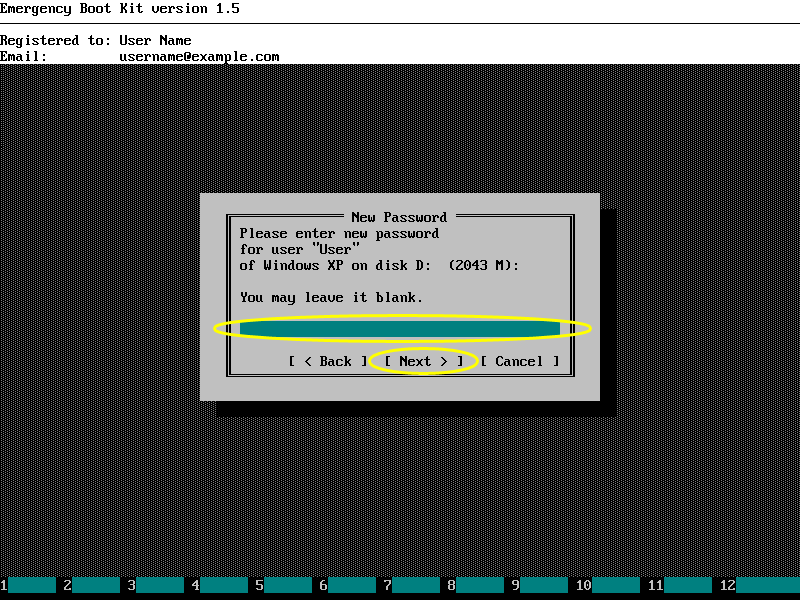 6) The last wizard page either acknowledges that password was changed successfully, or displays some error message. In demo version of Emergency Boot Kit all computations are performed in memory, but never written to disk.
So, after verifying there are no errors (i.e. Emergency Boot Kit is compatible with your HDD controller, Windows version, Windows Registry format etc) you may safely purchase Emergency Boot Kit to perform actual password reset. Full version of Emergency Boot Kit displays message like this: