Installing Windows From USB With FlashBoot
Usually Windows is installed from DVD disc, but these days it's much more convenient to install operating system from USB thumbdrive. At lot of modern hardware does not even have a builtin DVD reader/recorder. With FlashBoot, you can install Windows from USB, and so avoid using external USB DVD reader/recorder for Windows installation.
This article explains how to install Windows from USB thumbdrive or USB HDD using FlashBoot. Step by step guide.
1. Preparing USB thumbdrive
Get USB thumbdrive. Fast one (USB 2.0 device) is recommended. Minimum capacity is 8Gb.
Download and install FlashBoot. Demo version will suffice.
Step-by-step guide follows:

1) Run FlashBoot, click Next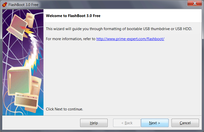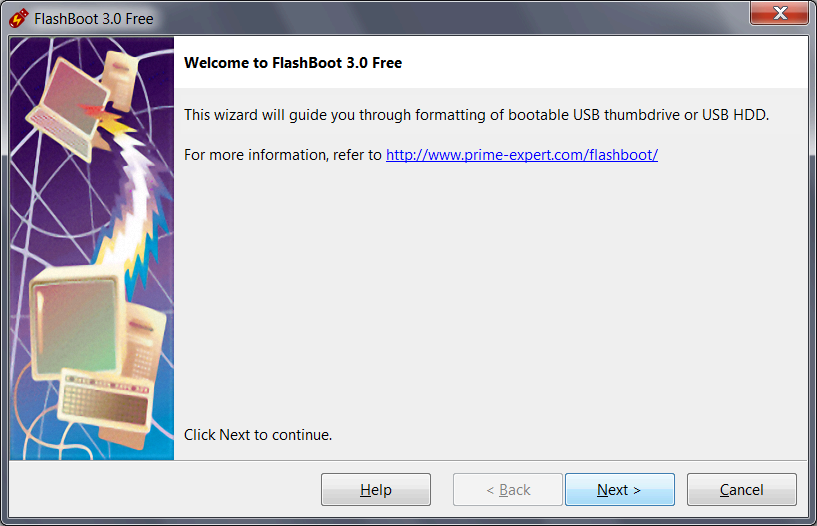 2) Choose CD -> USB in Main Menu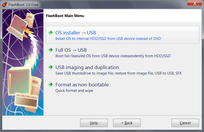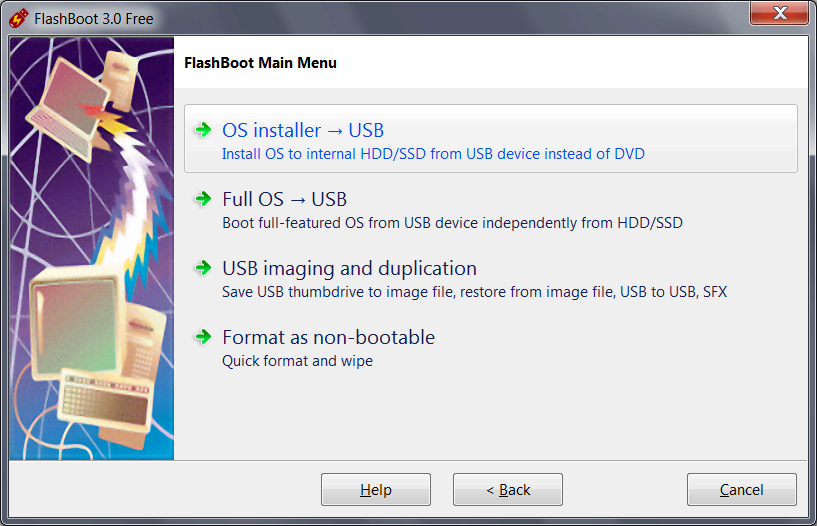 3) Choose CD/DVD drive or image file and click Next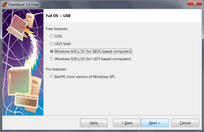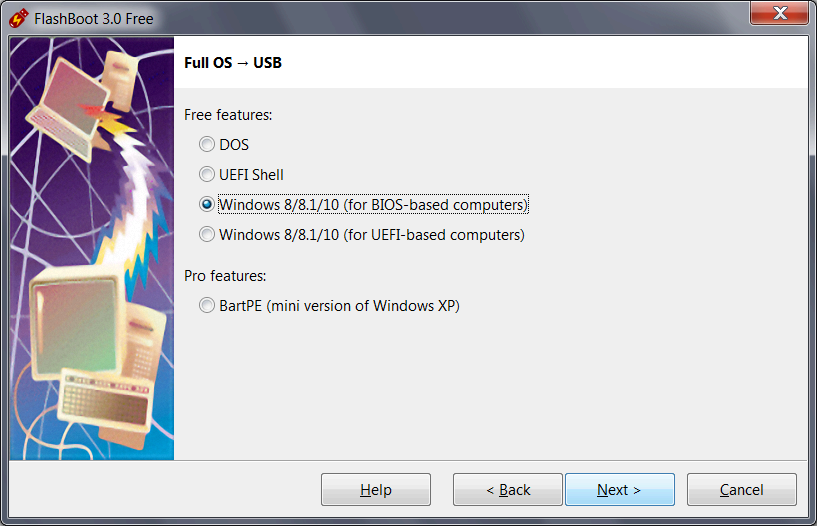 4) Choose "Convert Windows Vista installation CD" from the scenario list and click Next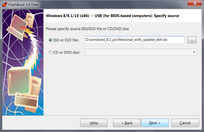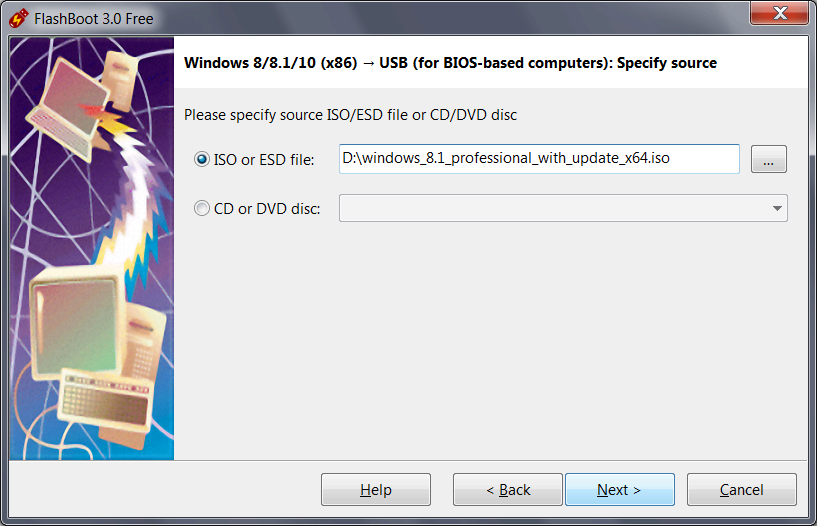 5) Choose target USB disk (flash, HDD) or image file and click Next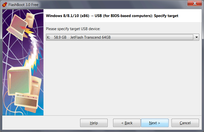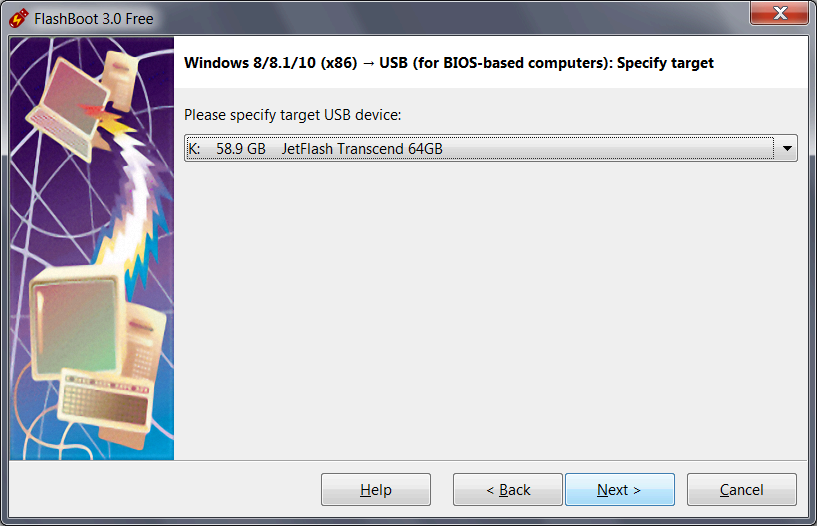 6) Enter volume label or leave it as is and click Next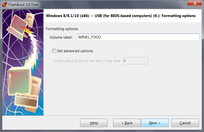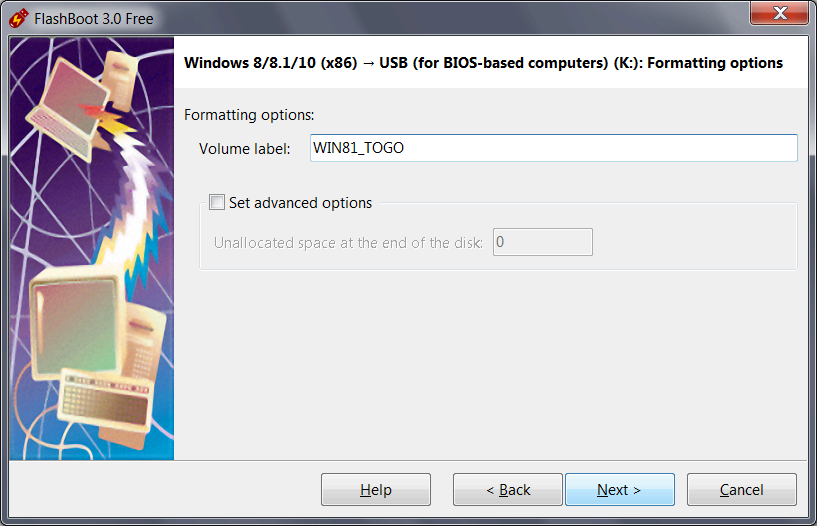 7) Check summary information and click Next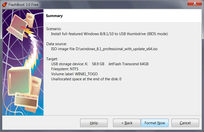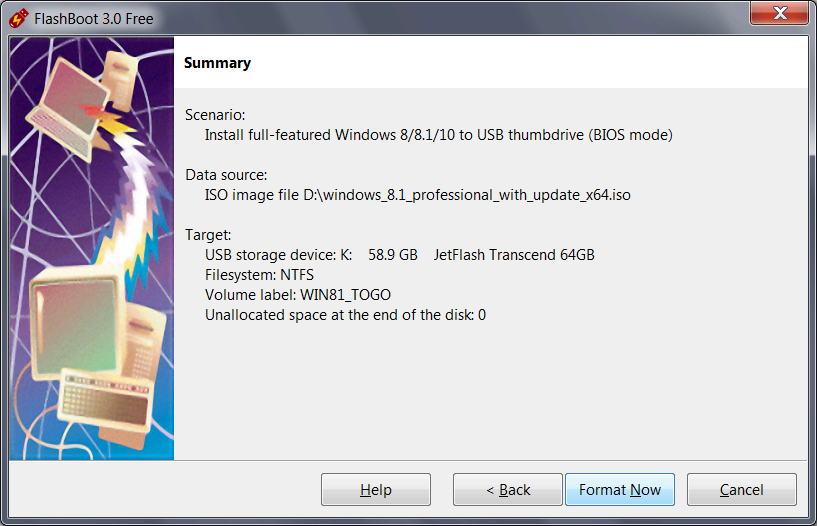 8) Wait for process completion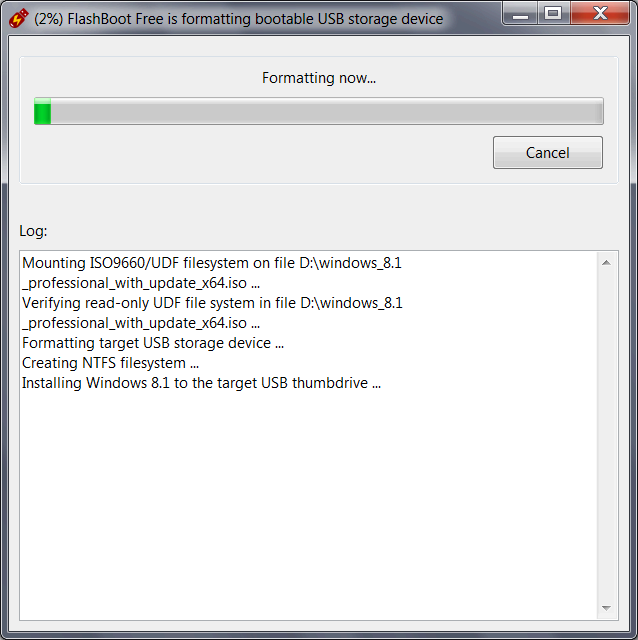 9) USB disk is ready for use. Click OK to exit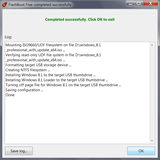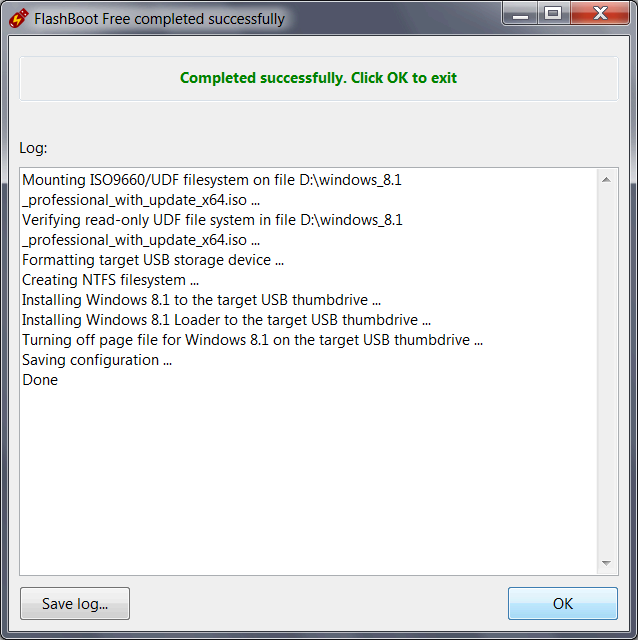 2. Setting up BIOS to boot from USB thumbdrive
3. Running Windows installation from USB thumbdrive
Windows installation goes as usual, except in some rare cases you can encounter the following error:
   A required CD/DVD device driver is missing. If you have a driver floppy disk,
   CD, DVD or USB flash drive, please insert it now.

   Note. If the windows installation media is in the drive, you can safely
   remove it for this step.
Screenshot of this error: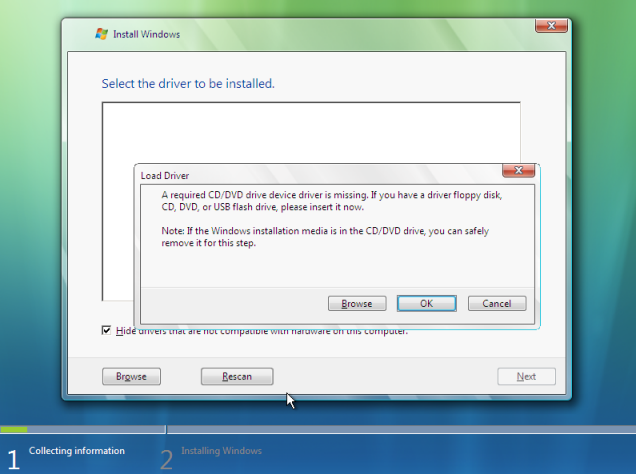 In this case please reboot, enter BIOS setup and put USB mass storage devices to USB-HDD boot mode. (USB-ZIP / Superfloppy / whatever else would cause this problem).
If it still doesn't work, here's another advice.
When Windows is asking for driver, just click Cancel. You will be brought back to the welcome screen. At the welcome screen, remove your USB drive, insert it back to different USB port. Click Install Now again. The installation process will be like usual.
This problem happened to all new version of updated Windows 7 installer. This is probably because of the failure of Windows installer to retain its detection to the USB drive. It lost the connection, and became confused, don't know where to find the USB drive it used to read before.
When we re-insert the USB drive, Windows installer will detect the USB drive back, and continue like usual.
4. Versions of Windows this article applies to
This article applies to all versions of Windows after Windows XP: Windows Vista, Windows 7, Windows 8 and 8.1 and Windows 10 (both 32-bit and 64-bit editions), as well as equivalent Windows Server operating systems.